In mid-October, Jude (8NMCG) was presented with the Jane Peters Violin Medallion, awarded to the most promising violinist 16 years or under, for his performance at the Adelaide Eisteddfod in August. He was asked to make an audio recording that will be used in the Special Award Winners Concert which will take place as a 5MBS radio broadcast in early 2022. Congratulations, Jude!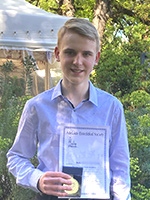 On Monday 25 October, Amalia (11SBUD) was presented with the Special Children's Week Award at Government House. This award recognises a young person who shows courage, strength, perseverance and a cheerful attitude in the face of adversity. Amalia was presented with this award in recognition of her resilience in coping with the surgeries and other adjustments required in living with Beckwith-Wiedemann Syndrome, as well as her involvement in the South Australian Institute of Sport kayaking talent identification squad and her small business making and selling eco-friendly bird stands. Well done, Amalia!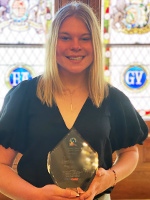 Congratulations to Sophie (8DLAN) and Hunter (7LAUS) who recently competed in the 2021 Viva SA All Schools Athletics competition. Sophie achieved a silver medal in the U16 Triple Jump and Hunter achieved a gold medal in the U14 100m.
Congratulations to Lanlang (10JGER) for her outstanding results in her recent Grade 8 Viola Exam. Lanlang achieved an A+.