Contents
Diary Dates
ELC and Primary School
March

Friday 25
Reception to Year 6 Sports Day, Concordia College Oval (finishes at 12.15pm)
Wednesday 30
College Tour - ELC-Year 6, 9.15am
Reception Getting to Know You Chats and Year 6 Three-way Conferences


April



Sunday 3

Year 1 and Year 6 School Service (see School Star for more information)

Wednesday 6

College Tour - ELC-Year 6, 9.15am

Thursday 7

Reception Getting to Know You Chats and Year 6 Three-way Conferences

Wednesday 13

College Tour - ELC-Year 6, 9.15am

Thursday 14

Maundy Thursday
Term 1 concludes, Primary School students dismissed at 1pm


May

Wednesday 4
Term 2 commences
Friday 6
Mother's Day Breakfast, 7.45am
Mother's Day Market Stall, 2.45pm
Middle and Senior School
March



Saturday 26

Pedal Prix in Mount Gambier

Tuesday 29

College Tour - Years 7-12, 9.15am


April



Friday 1
Year 7 Parent Coffee Morning, 8.30am at Damien on Fisher, Living Choice
Tuesday 5

College Tour - Years 7-12, 9.15am

Tuesday 12

College Tour - Years 7-12, 9.15am

Thursday 14

Maundy Thursday
Term 1 concludes, Middle and Senior School students dismissed at 1pm



May

Wednesday 4
Term 2 commences
Friday 6
Mother's Day Breakfast
---
The School Shop
General trading – no appointment required. Physical distancing rules still apply. We thank you for your patience during this time.
Mondays: 8am - 4pm
Wednesdays: 12.30pm - 4pm
Thursdays: 12.30pm - 6pm
Public Holidays - Closed
Email orders are also welcome and purchases may be collected from The School Shop during opening hours. Please email: schoolshop@concordia.sa.edu.au and include:
your child's name and year level
size
your contact details
The School Shop staff will contact you for payment and advise when your order is available to collect.

The School Shop staff can be contacted on the direct phone line during opening hours – 8291 9302.
Uniform Orders
We still have a number of uniform orders ready for collection. Students in Years 7 to 12 have been emailed advice to collect their order. Parents have been emailed for students in ELC to  Year 6.
Secondhand Clothing
If you have uniforms you no longer need, they may be donated or sold on consignment in The School Shop (click to download a secondhand uniforms consignment form).
Please note:
Blazers and winter skirts/pinafores must be dry cleaned with a receipt attached.
Jumpers must be washed using a wool wash detergent.
All other items must be in good condition, stains removed, washed and ironed ready for sale.
Summer hats must be hand washed.
Any uniform items in need of repair e.g. broken zips, seams unstitched, missing buttons, etc. must be repaired prior to acceptance for sale. Buttons are sold in The School Shop.
Garments presented on hangers are preferred.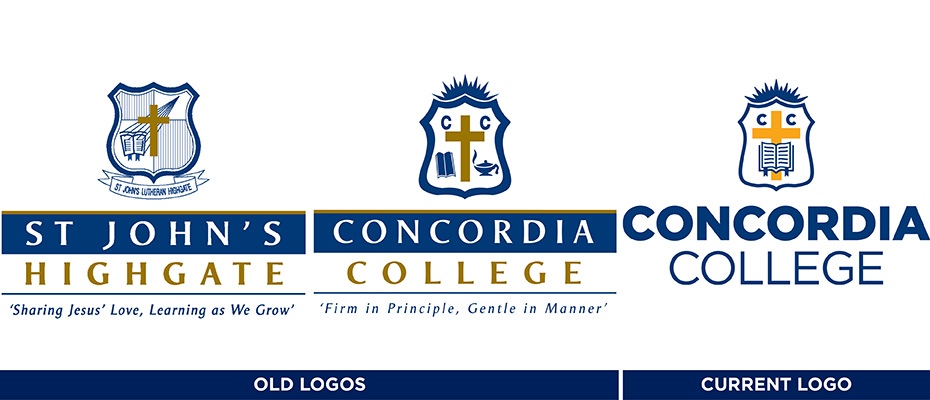 ---
Public Notices & Events
The City of Unley is inviting applications from young people aged 12-25 years who live, study, work or play in the City of Unley and would like to be part of its Fish Tank Entrepreneurship event. A free workshop will be held on Wednesday 27 April from 6-8pm at the Unley Civic Centre, 181 Unley Road, Unley. Download the flyer for more information or visit the website to register. Applications close on 8 May and the Pitch Night at the Unley Town Hall will take place on Thursday 19 May from 6-8pm (arrive at 5.45pm for a 6pm start).
Kelly Sports is running Super Sports Holiday programs here at Concordia College on Wednesday 27 April from 9am - 1pm. Sports and activities will include: soccer, AFL, basketball, netball, cricket, tee-ball, mini Olympics, picnic games, dance, arts and craft. Download a flyer for more information.
Volleyball SA is running April School Holiday Clinics and Talent Identification Camps, catering for students aged 5 to 18 years. Visit the Volleyball SA website for more information.
National Ride to School Day is this Friday 25 March, promoting healthy habits. Students are welcome to ride to school if they're able to do so.
---