On Thursday afternoon last week, nearly 400 parents and extended family members attended the first Concordia Launchpad event. Over a two-hour period, Concordia Middle and Senior School students showcased their learning, creativity, and passion. Many of the students whose work was on display were present to discuss with attendees what they had created, how they went about it and what they had learned as a result.
We were dazzled by performances from Year 9 Music class ensembles, Year 11 Legal Studies students held mock trials, we ate delights prepared by Food Technology and Hospitality students, we saw Drama performances, and we viewed final Year 12 projects from Materials Solutions, Photography, Media Studies and Visual Art students.
Digital Technologies had us playing games created by students, and other displays of student work were presented from Christian Studies, Digital Music, German, Chinese and Duke of Edinburgh's International Award program students.
If what we saw, heard, felt, and tasted last Thursday is indicative of the quality of learning occurring at Concordia, we indeed are blessed by the efforts and professionalism of the teaching team every day.
Well done Concordia staff and students!
Dennis Mulherin
Principal – Middle and Senior School
---
Thank you to the following sponsors for generously sponsoring the awards for our Visual Arts, Creative Arts, Media and Photography students - four of the subjects featured at our Launchpad event.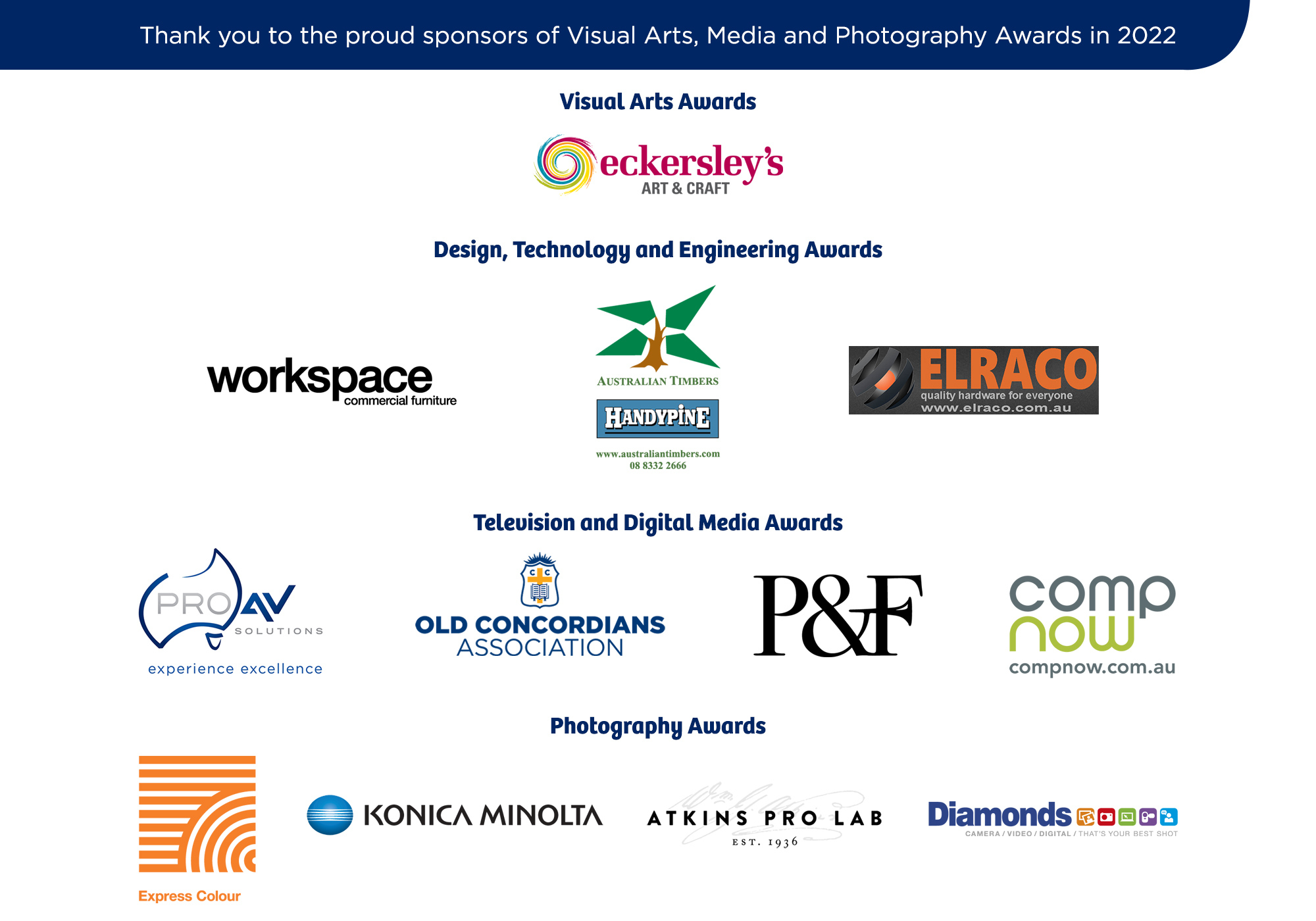 Below is a collection of photos from the event, followed by photographs of the Year 12 Award winners in the subjects listed above.