At the end of Week 8 our Concordia Pedal Prix teams competed in the final race of the season at Murray Bridge. Our five teams competed continuously for 24 hours against 150 other schools and teams from around Australia. In hot conditions on Saturday afternoon teams had to persevere through the heat and recover quickly as each of our riders needed to ride for around three hours each across the weekend. Dry conditions made for fast racing with teams achieving well across the weekend.
The weekend was exciting with lots of spills and rollovers around the track as teams competed for top positions. Highlights for the race included our senior team, Veloci, crawling up the rankings in the senior year's category to second place by 2.00am on Sunday morning. They raced amazingly with all the Year 12s riding for the College for the final time, finishing in fifth place. Team Concorde was also highly competitive, while teams Matrix and Raptor both competed well, staying out of trouble for most of the race and confirming four of our teams in the top 11 series standings for the end of the season.
Early on Sunday morning, our Year 7 team, Shockwave, was involved in a large incident resulting in the trike being damaged and unable to be ridden any further. After 20 minutes off the track and some major repairs the trike got back out on the track and achieved over 400 laps for the race, which was an outstanding result for our Year 7 students.
All teams finished the race strongly, covering a combined distance of over 3,700km in 24 hours. Congratulations to all the students involved this season. Thank you to all the staff and parents for your amazing assistance over the weekend and across the season. We look forward to having a short rest before we start preparing for season 2024. Registrations will open in Term 4.
Results
| | | |
| --- | --- | --- |
| Team | Race Results | Final Series Results |
| Shockwave (S2) | 22nd / 44 – 405 Laps | 8th |
| Raptor (S2) | 25th / 44 – 397 Laps | 9th |
| Matrix (S3) | 38th / 46 – 396 Laps | 27th |
| Concorde (S3) | 13th / 46 – 481 Laps | 11th |
| Veloci (S3) | 5th / 46 – 526 laps | 7th |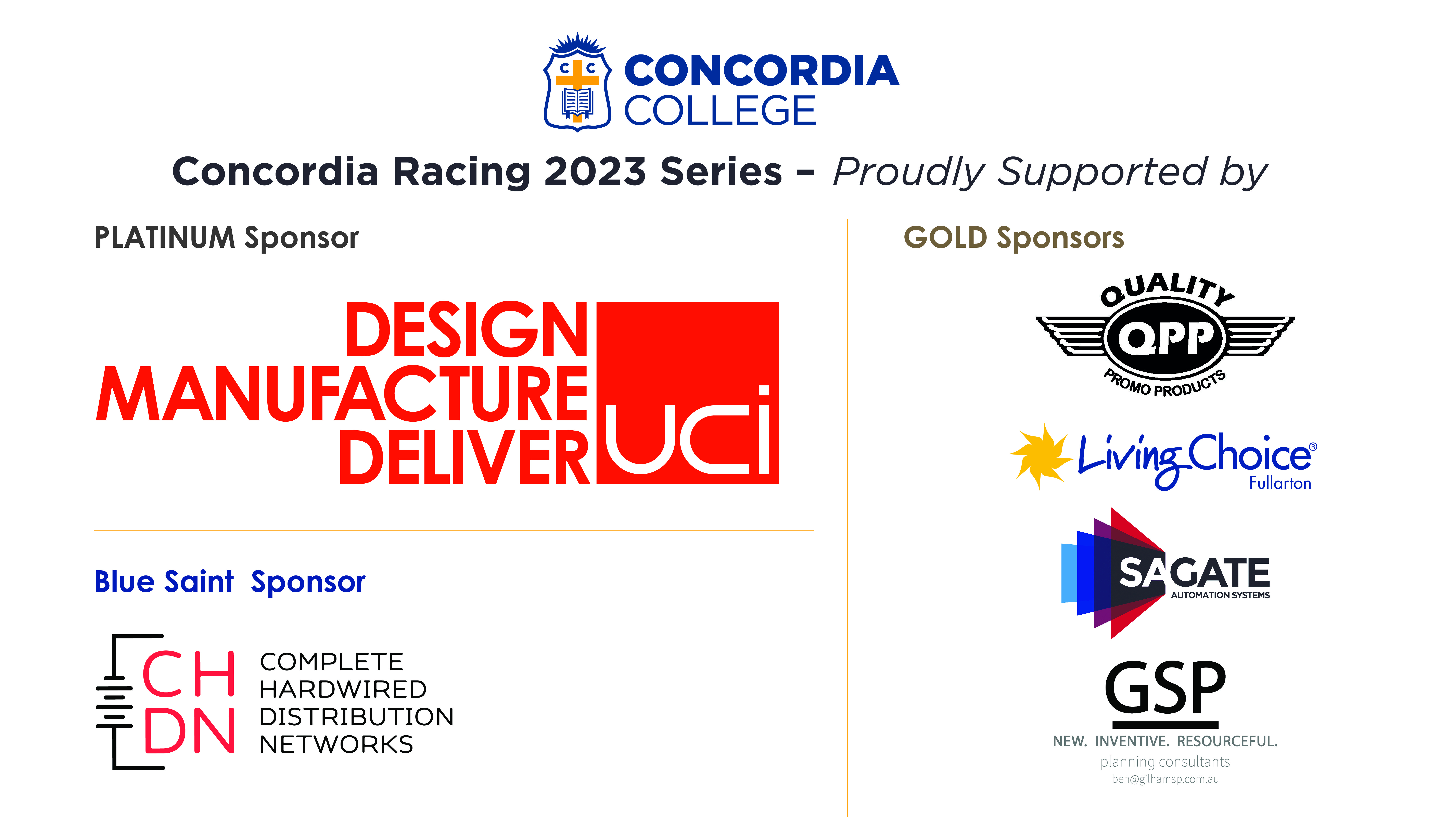 Matthew Smart
Pedal Prix Coordinator