Contents
Diary Dates
St John's Campus
May

Friday 12
Mother's Day Breakfast (Highgate campuses), 7.45-8.45am at Castello's Cucina, Living Choice
Mother's Day Market Stall, 2.45pm in the Courtyard
Saturday 13
ELC Class Connector Picnic Play Date, 10am-12pm at Mortlock Playground
Tuesday 16

Year 1 Class Connector Coffee Catch-up, 9am at Nature's Providore, Duthy St

Friday 19
Reception Class Connector Mums' Dinner (TBC), 7pm

June

Wednesday 7
P&F Meeting, 6pm in the St John's Campus Staffroom
Monday 12
King's Birthday Public Holiday
Sunday 18
School Service with St John's Lutheran Church, 10am in the Chapel
Friday 30
Term 2 concludes, 1pm
St Peters Campus
May

Saturday 20
ELC Class Connector Park Play, 10-11.30am at Apex Park, Hawthorndene
Wednesday 24
College Tour | St Peters Campus, 9.15am (sign in from 9am)

June

Sunday 4
ELC-Year 6 Community Service at St Peters Lutheran Church Blackwood at 10am
Wednesday 7
College Tour | St Peters Campus, 9.15am (sign in from 9am)
P&F Meeting, 6pm in the St John's Campus Staffroom
Friday 9
St Peters Campus Parent Gathering, 5.30-6.30pm in the St Peters Lutheran Church Foyer
Monday 12
King's Birthday Public Holiday
Wednesday 21
College Tour | St Peters Campus, 9.15am (sign in from 9am)
Friday 30
Term 2 concludes, 1pm
Concordia Campus
May

Friday 12

Mother's Day Breakfast (Highgate campuses), 7.45-8.45am at Castello's Cucina, Living Choice

Harmony in the Chapel, 2-2.45pm

Friday 19
Year 10 Vaccinations
Saturday 20
Pedal Prix at Tailem Bend
Thursday 25

College Tour | Concordia Campus,  9.15am (sign in from 9am)

Year 9 and 10 Parent Function, 5.30-7pm

Mon 29 May - Thur 1 June
Year 9 Camp

June

Mon 29 May - Thur 1 June
Year 9 Camp

Thursday 1

Year 11 and 12 Parent Function, 5.30-7pm in the Chapel Narthex
Wednesday 7
P&F Meeting, 6pm in the St John's Campus Staffroom
Thursday 8
Senior Vocal Cabaret
Monday 12
King's Birthday Public Holiday
Thursday 15
Parent Prayer Breakfast, 7.30am in The Suaviter
Sunday 18
Pedal Prix - Adelaide
Mon 19 - Fri 23
MYP Personal Project Showcase
Tuesday 20
Year 11 Study Day
Wed 21 - Tues 27
Year 11 Examinations
Thursday 22
College Tour | Concordia Campus, 9.15am (sign in from 9am)
Mon 26 - Fri 30
Year 10 Work Experience
Wednesday 28
Year 11 Special Program
Thursday 29
Year 11 Exam Return Day
Thurs 29 - Fri 20
Year 12 Retreat
Friday 30
Term 2 concludes, 1pm
---
The School Shop
General trading – no appointment required.
Mondays: 8am - 4pm
Wednesdays: 12.30pm - 4pm
Thursdays: 12.30pm - 6.15pm
Public Holidays - Closed
New Umbrellas

The following items are now available in The School Shop:
Golf umbrellas - $38 each
Fold-up umbrellas - $28 each
Uniform Orders
Students in Years 7-12 are emailed to advise when their orders are ready to be collected. For students in ELC-Year 6, email advice is sent to parents/caregivers.
Sport Orders
Please note that sport orders are ready collect.
Naming Uniforms
Iron-on garment labels are available for $3 per 10 labels. Please ensure you clearly label all uniform items with the student's surname. Position labels on the inside back neck for tops and dresses and on the inside back of the waistband for pants and skirts. If using markers for labelling, please be aware names fade during washing and will need to be checked and relabelled regularly.
The School Shop staff can be contacted on the direct phone line during opening hours – 8291 9302.

Secondhand Clothing
If you have uniforms you no longer need, they may be donated or sold on consignment in The School Shop (click to download a secondhand uniforms consignment form).
Please note:
Blazers and winter skirts/pinafores must be dry cleaned with a receipt attached.
Jumpers must be washed using a wool wash detergent.
All other items must be in good condition, stains removed, washed and ironed ready for sale.
Summer hats must be hand washed.
Any uniform items in need of repair e.g. broken zips, seams unstitched, missing buttons, etc. must be repaired prior to acceptance for sale. Buttons are sold in The School Shop.
Garments presented on hangers are preferred.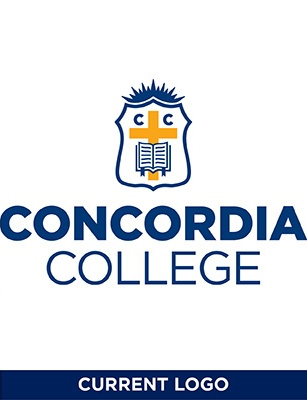 ---
CC Cafe Term 2 Menu
Our CC Cafe Term 2 menu is here! Download a copy of the menu to see what is on offer this term.
---
Public Notices & Events
Orienteering SA are currently promoting a free After-School Orienteering activity in the Mitcham Hills School Zone on Friday 12 May (at Hawthorndene Primary School), Friday 19 May (at Coromandel Primary School) and Friday 26 May (at Hawthorndene Reserve) from 3.30 - 4.45pm. Download a flyer for more information.
Rally4Ever is running a free community wellbeing tennis program for those who feel a little 'stuck' in their lives at South Park Seniors Tennis Centre (opposite 118 Greenhill Road, Unley) on Tuesdays from 1-2.30pm. Download a flyer for more information.
World Taekwondo is running Kids' Taekwondo sessions, building resilience, confidence, discipline and fitness from the age of five. Download a flyer for more information.
The Blackwood Reconciliation Group is having a Reconciliation Walk on Sunday 28 May, starting at 11.30am at the Blackwood roundabout. All welcome. There will also be a sausage sizzle afterwards and two coffee vans.
Flagstaff Hill Golf Club is running Junior Golf Clinics for all ages and abilities in Term 2, running each Wednesday from 4-5pm for six weeks from Wednesday 10 May to Wednesday 14 June. Download a flyer or visit their website for more information.
Mitcham SA Rotary Bookshop is having a Big Half Price Sale across the month of June. Download a flyer for more information including opening times and location.
Wink Sleep Child and Adolescent Sleep Clinic can assist with sleep problems in children. Download a flyer for more information.
---